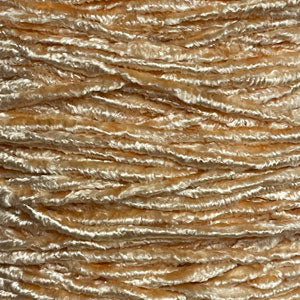 New Valentina Chenille Cone Yarn
SKU: 8901-S046A
Regular price
$73.95
$69.24
This product is out of stock
This opulent bulky chenille yarn is exquisitely soft and plush. It's elegant sheen and density when knitting or woven is irresistible to the touch.
Content:
72% Micro Viscose, 28% Wool

Additional Information:
• Due to the highly complex manufacturing techniques required to produce its unique characteristics, the finished yarn retains a higher than usual degree of torque.
•22 lb. minimum for stock colors provided upon request. 44 lb. minimum for custom colors . • A Put-up/Cone price is listed.
---